Come work with us
GTK offers interesting and diverse tasks in an internationally active expert organization.
Why work at GTK?
Your work is meaningful. You will do important work for Finland and the whole world, for example related to the environment and climate change. You are involved in building a sustainable, carbon-neutral future.
We are not a dull office. We constantly develop and evolve. We are a pioneer of central government in modern ways of working (read more).
We offer competence and career development opportunities. With us, you can develop your skills in many ways. We offer a wide range of career path options.
We provide modern and location independent work settings. We have flexible remote work opportunities and working hours. Our activity-based work environments support open interaction. We invest in well-being at work, good management and supervisor work, community spirit and modern working methods.
Comprehensive relocation services available. We offer varied relocation services (e.g. help with permits and settling in) for employees moving to Finland from abroad. In professor positions, the services also include spouse support and home search.
Benefits for our personnel
Comprehensive occupational health care
Annual sports and cultural benefit
Good vacation benefits
Flexible working opportunities
Openings
See all vacancies here.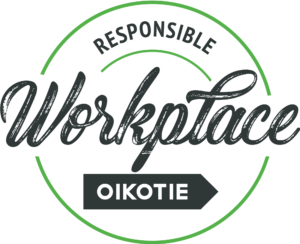 GTK is part of the Responsible Workplace -community.