About a year ago, many employees in Finland started working from home, and us working in GTK were quick to set up our home offices. Soon we realized that remote work was here to stay, at least part time. We asked ourselves: what will future work be like? What can we learn from our experiences during the pandemic and make the most of the bad situation?
In early 2021, the Change Program started as a pilot for modern ways of working. We're innovative and agile in finding new tools and policies as we're building a new work culture. Our group is testing out new office and workspace models, modern technology and IT solutions and novel HR development. Our aim is to streamline working in GTK by further developing workspaces, remote work, data management, communications and use of technologies.
The Change Program allows us to reach a new level in our ways of working and ensure we are prepared to develop GTK in a meaningful way going forward. Our work will not be done in February 2022 even though the pilot ends!
GTK 2.0 Project Team has experts from central government, working life and technology sectors. Our partners are Government ICT Centre Valtori, Ministry of Finance, Senate Properties, Fujitsu Finland, CSC – IT Center for Science, Elisa and Microsoft.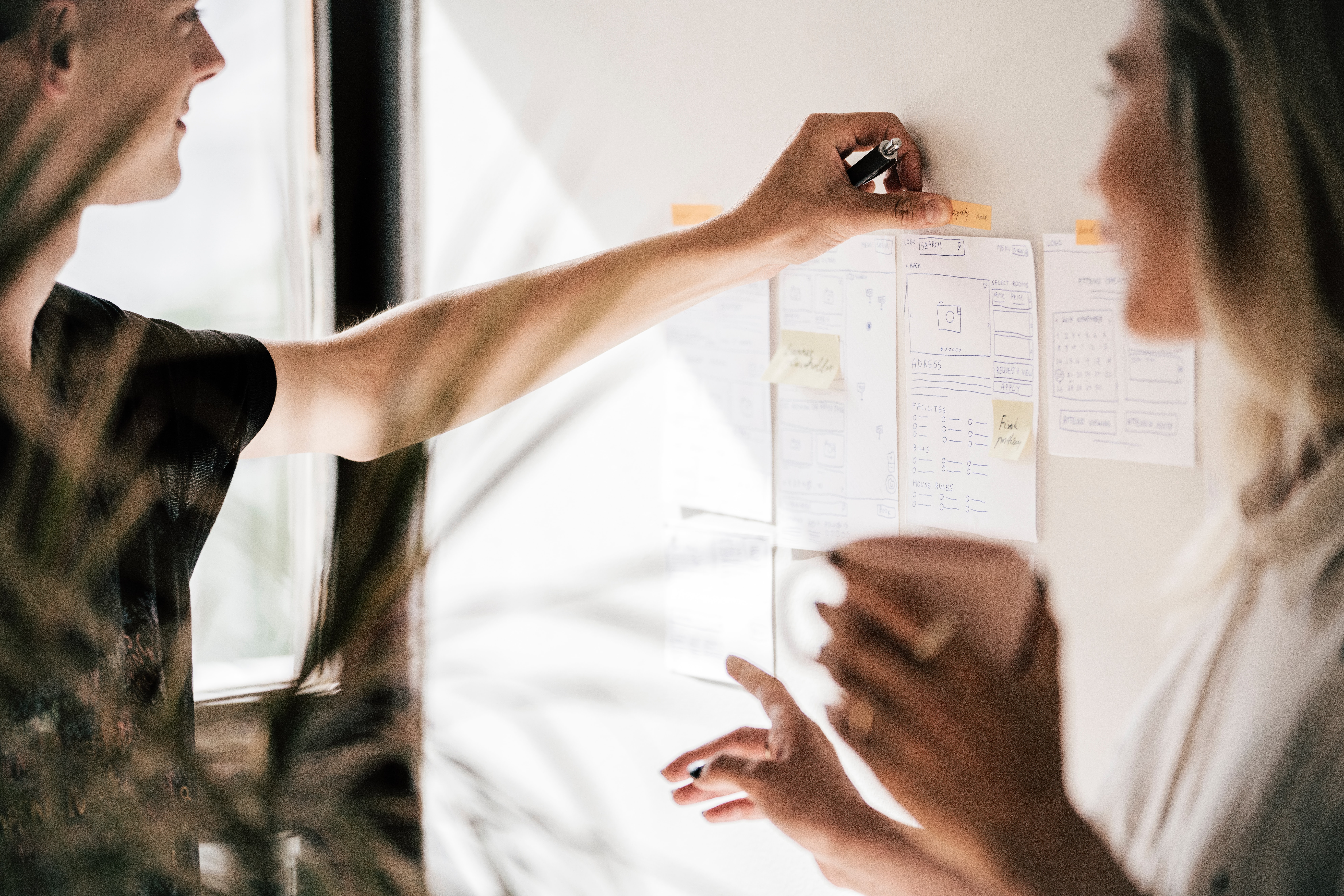 Piloting for the Whole Central Government
Even though we're currently renewing our own work culture and ways of working, GTK 2.0 Change Program is a pilot for the public administration in whole. GTK 2.0 means creating something larger than just change in internal culture for GTK. We're aiming to come up with a tool for modernizing the ways of work for everyone in central government, whenever applicable. This allows us to bring central government work culture to a completely new level.
We're keen on sharing our experiences, experiments and results with everyone. Please follow our pilot team in social media, our hashtags are #uusinormaalityö and #newnormalwork! We're also happy to discuss things with organizations facing similar changes and share more information in our interest group events. Please don't hesitate to contact us!
Our Four Focus Areas
Our Change Program has four Focus Areas all of which have their own actions and goals. We use agile scrum methods and link the work we make in these four areas closely.
1. Genuine Multilocality – Future Workspaces and Remote Work Conditions
After the pandemic, employees will want to work both in the office and from home. Everyday multilocality will mean new office solutions, where employees' different tasks are highlighted. Workspaces will be rearranged for joint use and changed according to new mobile work needs. More attention will be given to work ergonomics at home and remote work will be facilitated in general.
2. Competence and HR – Ensuring that people in GTK are well-trained and their employment-related matters run smoothly also when working multilocally.
Both modern ways of working and multilocality will put everyone's competence to the test. It's always possible to learn new things, develop new skills and support our team members in implementing good practices. We'll develop GTK employees' competence and HR-related knowledge so that they meet multilocal challenges.
3. Modern Technologies and IT Systems – easy, functional and practical Technology and Data Management whenever, wherever.
Technology keeps progressing, making daily multilocal work possible. We're actively trying to find technical solutions, tools and practices to support GTK employees in their multilocal work. We design and enable simple, progressive technology models for modern cooperation. Our goal is to be able to manage large amounts of data and have truly functional programs for multilocal work.
4. Implementation, Support and Communication – We communicate actively, take over new communication practices and environments and develop our work culture
We'll make our work visible for GTK employees, our partners and external interest groups by actively communicating our experiments and discoveries. We design practices which support open communication and try out new ways of cooperating. We will help to implement the best experiments and practices to the everyday work of GTK employees.