GTK to Start an International Six-Year Project for Surveying Bedrock in Saudi Arabia
The Geological Survey of Finland (GTK) is to take part in an international consortium and start a six-year collaboration with the Saudi Geological Survey (SGS). The consortium will act as a quality controller, and its mission is to support SGS develop their operations and assist in assessing, steering and managing an extensive set of research projects.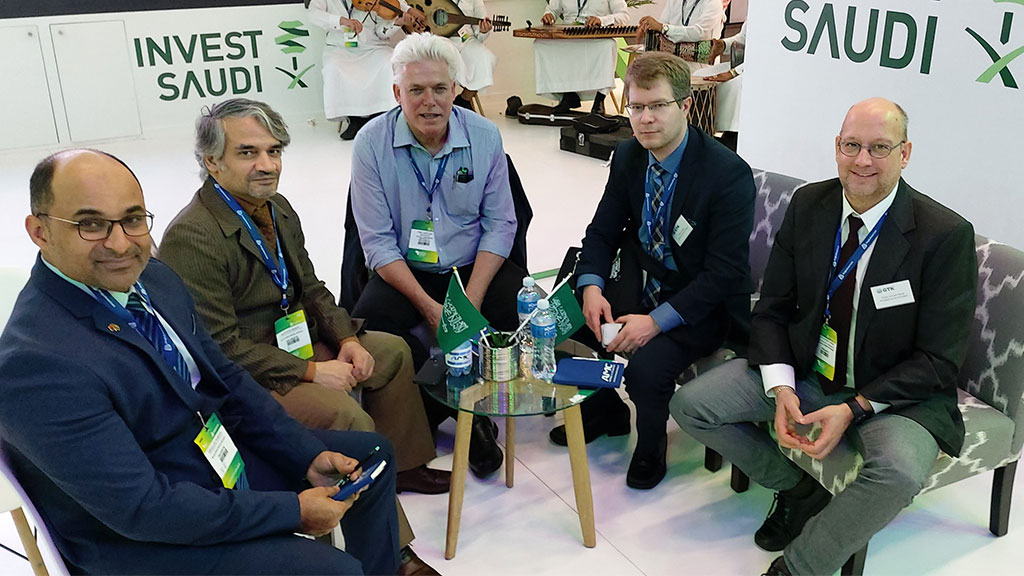 The consortium was selected as a geoscientific partner through an international tendering process. The consortium is led by the UK-based International Geoscience Services (IGS). In the consortium, GTK will be responsible for the control, monitoring and specialist tasks related to the development of a national geodata system and drill core archive. In addition, GTK will take part in managing the geological survey of the Arabian Shield and in the related quality control. All consortium partners will participate in training SGS employees.
'Geological Survey of Finland's expertise is highly valued internationally. We bring strong world-class Finnish geological expertise to this large set of projects and developing operations,' says Olli Breilin, GTK's Director, Operative Units.
The cooperation, which is part of GTK's chargeable international services, is based on an agreement on promoting the economic and technological cooperation between Finland and Saudi Arabia.
International assignments and cooperative arrangements are testimonies of high international level expertise. Various international assignments also enable continuous development of Finnish geological expertise. Furthermore, chargeable assignments enable wider GTK operations because its budget funding only covers basic expenses. Geological Survey of Finland's chargeable services support its strategic goals and follow applicable guidelines of Finnish foreign and security policy.
The signing ceremony that started the project was held in October 2020 in Riyadh, and the project will soon begin after finalising the related agreements.
More information
Press release of the consortium leader IGS
GTK's international operations
Olli Breilin, Director, Operative Units olli.breilin@gtk.fi, +358 29 503 5200
Philipp Schmidt-Thomé, Head of International Projects philipp.schmidt-thome@gtk.fi, +358 29 503 2163
Geological Survey of Finland: Solutions for more sustainable growth
The Geological Survey of Finland (GTK) produces impartial and objective research data and services in support of decision-making in industry, academia, and wider society. GTK employs more than 400 experts specialising in the mineral economy, circular economy, solutions related to energy, water and the environment, as well as digital solutions. GTK is a research institution governed by the Finnish Ministry of Employment and the Economy, operating in Finland and globally.