Is the Nordic Mining Sector Prepared for Climate Change Risks?
Researchers from the Geological Survey of Finland and the University of Helsinki examined how mining companies operating in the Nordic countries have prepared for the impacts and risks of climate change. The role of producing critical raw materials in the transition to a carbon-neutral society is recognised, but the physical risks of climate change to mining are less well known.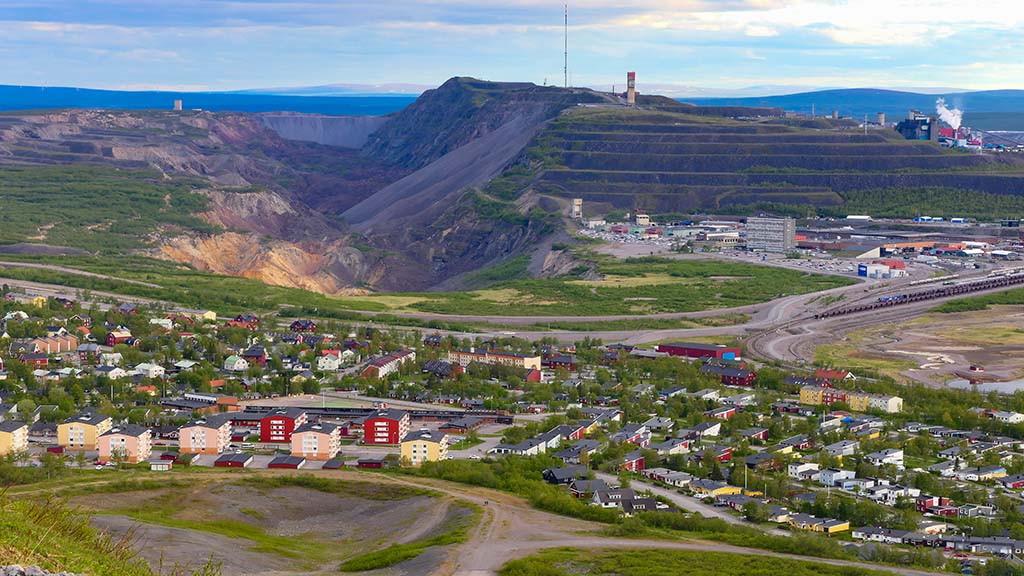 Climate change – or rather the failure to take appropriate action – is the most severe risk globally according to the World Economic Forum Global Risks Perception Survey 2021-2022. Comparison to previous editions of the survey shows that the COVID-19 pandemic did not change this perception. It is yet unsure how the climate risk perceptions change due to the ongoing war in Ukraine that has dramatic consequences for the people in Ukraine and is going to have a very long-lasting impact on geo-politics. By no means will the consequences of climate change become less dramatic, and the combined effects will only add to the challenges we are facing.
On the one hand, it is imperative to reduce greenhouse gas emissions (i.e. mitigate climate change) to limit anthropogenic climate change as far as possible. On the other hand, adaptation to climate change has to abate those consequences of climate change that cannot be avoided (anymore). Stringent implementation of mitigation and adaptation would mean no less than a far-reaching societal transition. This requires action by all entities (states, companies, civil society organizations, and citizens) at all levels from global to local.
Climate Change as Business Risk
The combination of vulnerability and exposure to the direct and indirect impacts of climate change, and the societal transition towards carbon-neutrality forms a set of risks and opportunities for the private sector that is distinctive from those for the public sector or citizens.
The mining sector is prone to the impacts of current and changing climate in multiple ways. Direct climate change impacts on mine sites are e.g., an increase in extreme precipitation events that can lead to tailings dam failures, leaking or purposeful release of mining and mineral processing water into the environment. Higher temperatures can also lead to collapses of tailings dams, and damages to the transport infrastructure. The consequences are degradation of the environment, suffering people, increasing transport costs, increasing remediation costs, social conflicts and potentially the bankruptcy of mining companies.
The transition towards carbon-neutrality generates a huge demand for critical raw materials needed for electric mobility and fossil-free energy generation. This growing demand can be seen as an opportunity for the mining sector but increasing mining activity is also associated with increasing exposure to climate change impacts and potentially increasing environmental risks and opposition to mining activities.
Climate Change Risk Perception in Metal Mining in the Nordic Countries
To find an answer to the question, whether the Nordic mining sector is prepared for climate change risks, we analyzed annual and sustainability reports of 13 companies operating metal mines in the Nordic countries.
Our results suggest that metal mining companies in the Nordic countries do not perceive the physical impacts of climate change as a major risk. In their reports from 2019, the companies only listed some past climate or weather impacts related to snow melt and the amount of precipitation. The potential future direct or indirect physical impacts on the mines themselves or the surrounding infrastructure (e.g. transportation or energy supply) were not addressed in the reports.
In contrast, mitigation activities and reactions to climate policies appear to play an important role at least to some of the companies. Several of the companies reported their greenhouse gas emissions and emission reduction activities. Some companies also highlighted their role in providing the necessary raw materials for the transition towards a low-carbon society.
Nevertheless, roughly half of the analyzed companies appeared to be unaware of climate change as either a risk or an opportunity, and only reported sporadic climate change-related activities. These companies perceive neither physical climate change impacts nor transition risks or opportunities as affecting their operations.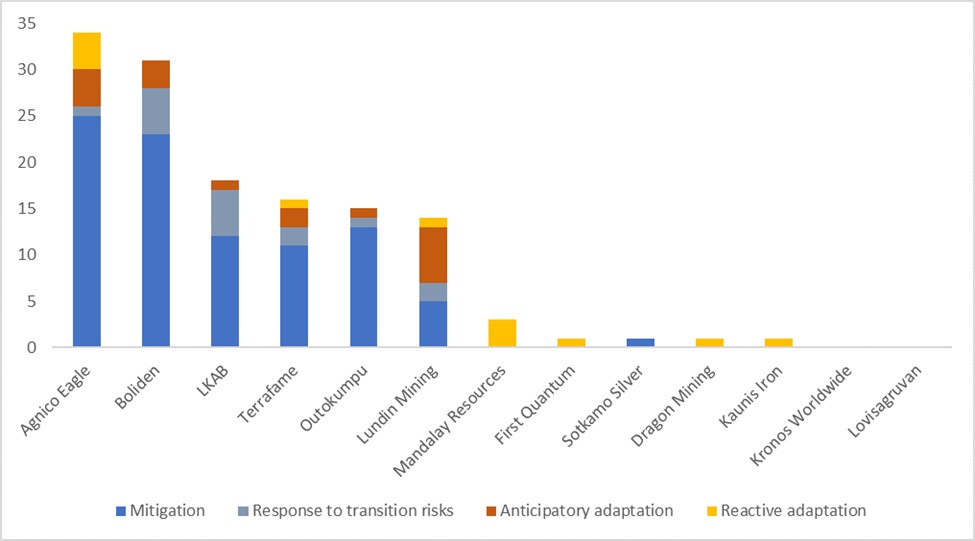 In conclusion, considering the direct risks on mining activities and transition risks we would expect mining companies to take more proactive steps in reducing their vulnerability and taking advantage of potential benefits. The reporting of risk assessments and adaptation measures by mining companies might require regulation by public authorities as the current voluntary reporting does not seem sufficient.
Research will have to play an important role, not only to better understand direct impacts of a changing climate on mining activities, but also to shed light on the far-reaching consequences of the transition towards carbon neutrality for the mining sector.
Text
Johannes Klein, Senior Scientist, Environmental solutions, Geological Survey of Finland
Janina Käyhkö, Post-doctoral Researcher, Ecosystems and Environment Research Programme, University of Helsinki
Further Information
Klein, J., Käyhkö, J., Räsänen, A., Groundstroem, F., & Eilu, P. (2022). Climate risk perception, management, and adaptation in the Nordic mining sector. The Extractive Industries and Society, January, 101092.