BATTRACE – Sustainable Processing and Traceability of Battery Metals, Minerals and Materials
Project research area

Project duration

01.05.2020 - 31.10.2023

Website
Introduction
The three-year BATTRACE project (Sustainable processing and traceability of battery metals, minerals and materials) of the research partners VTT Technical Research Centre of Finland and Geological Survey of Finland (GTK) focuses on the traceability of battery metals, minerals and materials and the optimization of production processes. The project involves several industry partners who, in addition to research partners and Business Finland, act as project financiers. The industry partners in this EUR 5.8 million project include Finnish Minerals Group, Finnish Battery Chemicals, Keliber Technology, Outotec, Valmet Automation, Latitude 66 Cobalt, Grafintec, Mawson and FinnCobalt.
The traceability of raw materials is becoming increasingly important as the raw materials produced by mining industry are required to come from well-known and responsibly operating sources. At present, it is not clear to what extent different analytical methods could be used to verify the origin of the metals used in the production of batteries. Batteries may have been manufactured using raw materials from countries or sources where occupational safety and related human rights or environmental issues are not properly addressed. However, customers and consumers are becoming increasingly attentive to the raw material origin, associated ethics and ecology of the manufacturing processes. It is for the benefit of responsible battery manufacturers that traceability of raw materials is developed: if the production of battery minerals could be traced from the battery plant to the mine, sustainably produced batteries could be certified, which would give a competitive advantage to responsible operators.
Verification of the origin of metals is important when producing batteries in a sustainable way. Each ore deposit has its own fingerprint based on its mineralogical and geochemical composition. The BATTRACE project identifies this fingerprint and investigates its preservation along the value chain. The further you go in the production chain, the more the raw material is processed and the more difficult it is to preserve the original fingerprint. Enrichment and processing make identification increasingly difficult, and the final product may contain raw materials from multiple sources (blending). In order to find the best combination of traceable criteria, the project also evaluates the possibilities offered by a larger range of traceability methods as desktop study.
Improving the sustainability of battery production also requires optimized production processes that recover metals from ores and process them into raw materials for responsible battery producers. VTT is investigating whether the process could be optimized so that the dissolution and precipitation steps could be replaced by new hydrometallurgical technologies. Traditional and new processing methods developed in the project will be evaluated from an environmental and economic perspectives. In addition, it is ensured that the traceability methods developed at GTK can also be followed through these optimized production processes.
Reports
Kaikkonen, H., Kivinen, M., Dehaine, Q., Pokki, J., Eerola, T., Bertelli, M. & Friedrichs, P. 2022. Traceability methods for cobalt, lithium, and graphite production in battery supply chains. Geological Survey of Finland, Open File Research Report 20/2022. 49 p. Available at: https://tupa.gtk.fi/raportti/arkisto/20_2022.pdf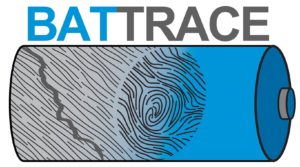 Return to projects