Geological Expertise Enables Nuclear Energy Generation
In Finland, energy generated through nuclear power has for long played a key part in our electricity production. In the near future, the role of nuclear energy will grow even further, and its significance will increase, driven by the transition towards low carbon forms of energy production and Finland`s national carbon neutrality goal. Nuclear energy is also highly significant in terms of self-sufficiency in intensifyingly competed energy markets.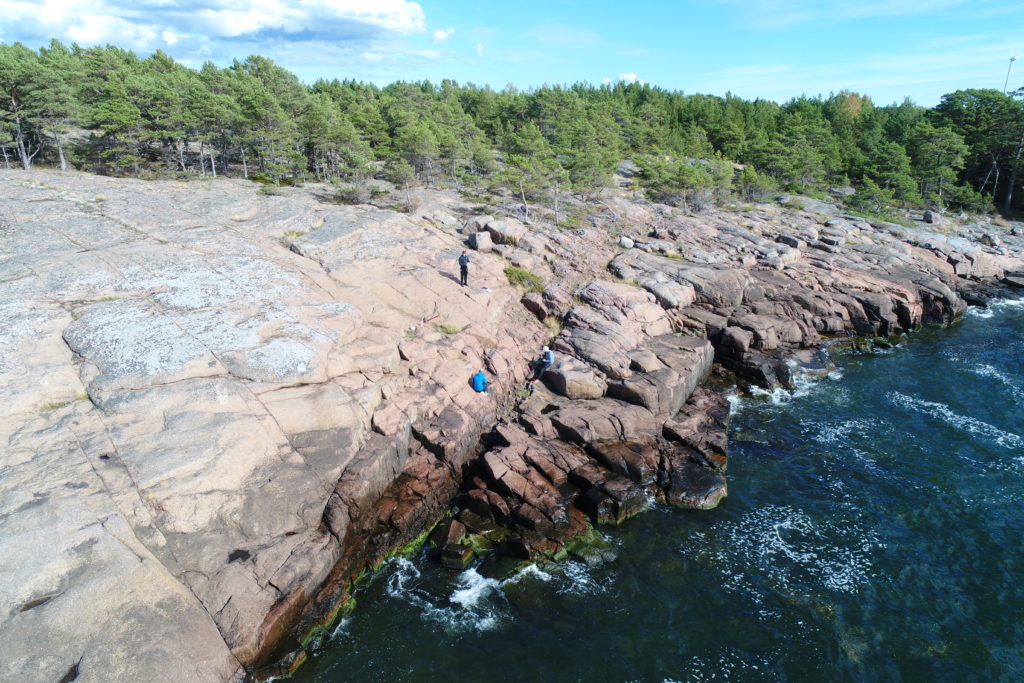 The utilization rate of Finnish nuclear power plants is very high on an international scale, and their safety and reliability is excellent. The climate impact of emissions during the entire lifecycle of nuclear power (construction and operation), relative to the electricity production, is much lower than that of any other form of energy generation. In addition, different new technologies will be deployed in the near future. For example, energy could be generated using small modular reactors (SMRs) in addition to larger power plant units.
Energy generation is also changing globally, as we need to make a shift away from fossil energy sources in our fight against climate change. Currently this transition is also more determinedly driven through emissions trading. Even though nuclear energy is a viable option in generating low carbon electric energy for the needs of industries and cities, as well as in ensuring the stability and energy reliability of electric grids, its use has, however, been considered to be problematic for various reasons. Solution for the nuclear waste management has been seen as one of the major obstacles.
The Role of Geological Information in Studying Long-term Safety
For political and other societal reasons, disposal programmes for highly active nuclear waste have not proceeded in many countries, even though related research and other preparations have a long history. The situation is different in Finland. Finland is a global pioneer in the handling and geological disposal of spent nuclear fuel and radioactive waste. A solution for the safe and sustainable disposal of nuclear waste has been developed in Finland. Research and development for the disposal of nuclear waste have required decades of multidisciplinary cooperation. Finland is the first country in the world to start the disposal of spent nuclear fuel in the mid-2020s. The Geological Survey of Finland (GTK) has been at the core of geological research supporting this aim since the late 1970s.
Finland is a global pioneer in the handling and geological disposal of spent nuclear fuel and radioactive waste.
As an independent research organisation, GTK produces research data and provides expert services for the authorities and energy companies. GTK has been involved in determining geological suitability criteria for disposal sites, participated in screening and the selection of sites, conducted site surveys, and collected and modelled geological data to support the design and construction of disposal facilities. We have used all the experience gained during 40 years of nuclear power plant and disposal projects, both in Finland and internationally. The focus will increasingly shift towards international projects, as other countries will follow Finland's example. The geological criteria and methods developed for the study of disposal of spent nuclear fuel are also applicable, in many ways, to surveys aimed to select locations for nuclear power plants.
In addition to site surveys, GTK has extensively investigated geological processes that affect the evaluation of long-term safety, especially from the perspectives of Finland's disposal concept and probable climate scenarios. Natural analogue studies have been used as a key method to identify and study natural geological formations and phenomena corresponding to the disposal site's components. As a result, the impact of complex long-term processes can be studied better than in laboratory examinations.
Finnish Expertise Leading the Way
Sustainable development and innovations are among the leading themes of Expo 2020 Dubai, opened on 1 October. The World Expo also demonstrates Finnish expertise in the nuclear energy sector. GTK, Fortum, FinNuclear, Posiva Solutions, STUK International, and VTT make up the Smart Nuclear Energy Solutions group. The competence areas of the group's members cover the entire lifecycle of nuclear energy.
For the provision of nuclear energy services, the Middle East is a significantly growing region. The recently commissioned Barakah nuclear power plant is the first nuclear power plant in the United Arab Emirates, and also in the Arabian Peninsula. Many other neighbouring countries are also planning to construct nuclear power. Their goal is to reduce dependence on fossil fuels in their significantly growing energy consumption and to diversify the production of energy using nuclear power and different forms of renewable energy.
There is a high demand for Finnish expertise, as sustainable solutions for climate change mitigation and management are required. In a joint article published in several European newspapers on 11 October 2021, the ministers of 10 EU Member States stated that nuclear power is an important part of the solution to reduce emissions. It remains to be seen what part nuclear energy will play in the energy production of the future. Still, there are large volumes of nuclear waste waiting for a safe disposal.
Text
Hannu Lahtinen, Head of Unit, Energy and Construction Solutions, Geological Survey of Finland
Further Information
GTK and the Smart Nuclear Energy Solutions partners at the Dubai 2020 Expo
GTK Services for Energy and Construction
Customer Story: Posiva Oy – From Geological Research to Sustainable Nuclear Fuel Disposal