Geological Survey of Finland Develops Surveying of Battery Minerals and the Recyclability and Traceability of Minerals
Battery strategy for Finland was made to strengthen the innovative environment of the battery sector, accelerate Finland's sustainable and low-carbon economic growth and support the achievement of climate objectives in transport. The strategy was published in the beginning of the year and the cooperation body for its implementation in Spring. Before we hear more about the cooperation body's activities thus far, let's take a look at the battery-related activities of the Geological Survey of Finland (GTK).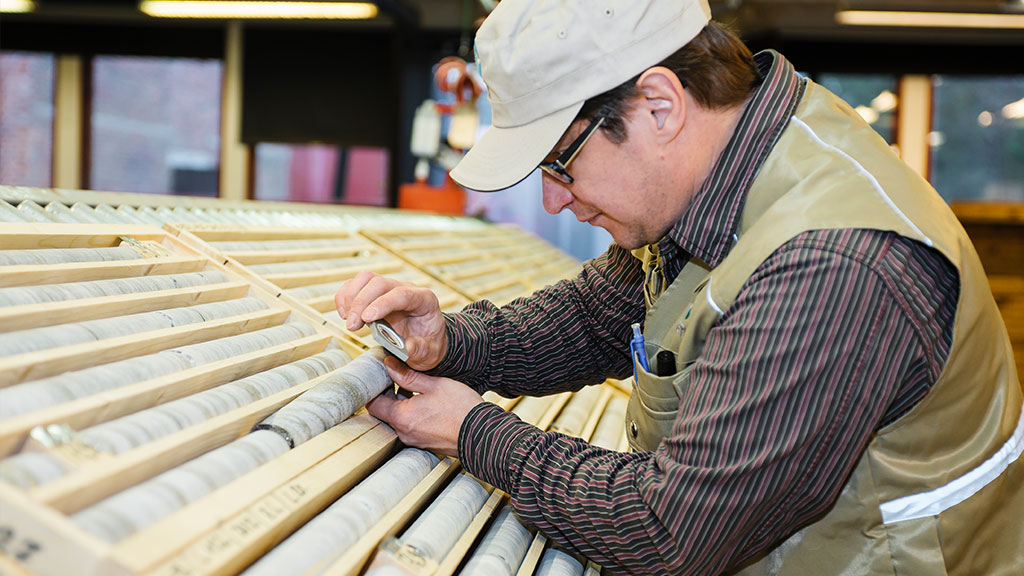 GTK researches battery minerals and develops new solutions for the recycling, traceability and processing of raw materials. Primary raw materials are needed because recycling cannot cover the growing demand for battery materials for a long time. The goal is to increase the share of recycled raw materials. To make this possible, we need solutions that ensure the recyclability of materials.
Project for surveying battery mineral potential in Ostrobothnia and other regions
GTK has many ongoing projects related to mineral potential. For example, in a four-year internally financed project, GTK assessed the potential of deposits of various minerals needed in battery production (e.g. cobalt, lithium and flake graphite). Fieldwork for the year has been completed, and the analysis of samples has begun.
Pilot plant and research environment develop the circular economy and material efficiency
GTK Mintec located in Outokumpu is a globally unique pilot plant and research environment for promoting the circular economy, material efficiency, and the recycling and use of mineral-based raw materials. The aim of the circular economy is to reduce the amount of waste and increase the reuse of materials. In September, the Government decided to fund the modernisation of GTK Mintec's facilities, and at the same time, GTK invested EUR 4 million in the laboratory's digitalisation and research equipment.
GTK Mintec recently acquired smart froth flotation cells that enable improved monitoring and process planning in beneficiation method research, as well as a High Intensity Grinding (HIG) mill, which is a fine-grinding solution for graphite and other materials.
Developing the traceability of battery minerals
Verifying the origin of metals is important when aiming for sustainable battery production. Each ore deposit has a unique fingerprint based on its mineralogical and geochemical composition. The BATTRACE project identifies this fingerprint and investigates its preservation along the production chain. The project is carried out with VTT Technical Research Centre of Finland and several other industry partners.
Consortium aims for Europe to be less dependent on raw material and battery imports
The BATCircle 2.0 (Finland-based Circular Ecosystem of Battery Metals) consortium, which received 10.8 million euros in additional funding from Business Finland in the summer, aims to build a one-billion-euro battery industry in Finland.  Led by Aalto University, the consortium consists of several research organisations and companies.
Report ready on Nordic study of critical minerals
Geological Survey of Finland was involved in a study of the Nordic bedrock raw materials which can cover a significant part of almost all the metals and minerals needed for Europe's transition to a low-carbon society. To utilise the resources, a comprehensive public Nordic database of mineral resources and mineral potential is needed to support joint Nordic decision making.
Sini Hunter, Senior Specialist at Geological Survey of Finland. She is GTK's representative at the cooperation body for the National Battery Strategy