GTK Mintec is FinnCobalt's Trusted Partner for Mineral Processing Tests at the Hautalampi Mine
A new mining project is underway in Outokumpu, Eastern Finland. The town's historical cobalt-nickel-copper mine will be employed to enable a more carbon-neutral future by extracting battery minerals for electric vehicles. FinnCobalt Oy, the owner of the ground and its mining rights, trusts in GTK Mintec's expertise in carrying out all necessary mineral processing tests.

Sustainable production methods for cobalt and nickel chemicals needed in the battery industry
Vehicle electrification strongly supports current climate targets in Finland. The metals used in electric car batteries – such as lithium, cobalt and copper – are at the heart of the revolution taking place in the automotive industry. The transition to a low-carbon society has seen rapid growth in global demand for these commercially valuable metals.
The historical Hautalampi mine, located near Outokumpu in Eastern Finland, has been known for its multi-metal deposit for nearly a century. Nevertheless, interest in the area only began to rise in the 1980s before its appeal plummeted quickly due to a collapse in cobalt prices. As a consequence, operations were only launched at the Hautalampi deposit in 2007. After many changes in ownership, the deposit and its mining rights finally became the property of Finnish mining company FinnCobalt in 2017.
FinnCobalt's challenge:
Restarting mining operations and applying modern methods
The main goal was to restart operations at the Hautalampi mining area and apply modern methods. The challenge, however, was that previous mineral processing tests had been conducted more than a decade ago. By the dawn of the 2020s, the market situation and technology in metals had seen rapid change: electric cars were increasing in popularity, and the scarcity of cobalt and a resulting rise in price were in sight.
A new innovation was the possibility of dissolving cobalt-nickel concentrate and directly producing cobalt-nickel chemicals: the method would get rid of cobalt losses in the smelting process and clearly improve the profitability of mining operations.
New mineral processing tests needed to launch mining operations
With the help of a loan from Business Finland, a drilling programme covering approximately 1,200-metres was carried out at the deposit. This operation also required new mineral processing tests. The goal of the drilling was to produce sufficient material for the upcoming process experiments. It was necessary not only to repeat tests carried out in 2007 and validate their results, but also to produce copper and nickel-cobalt concentrate at a near full-scale level.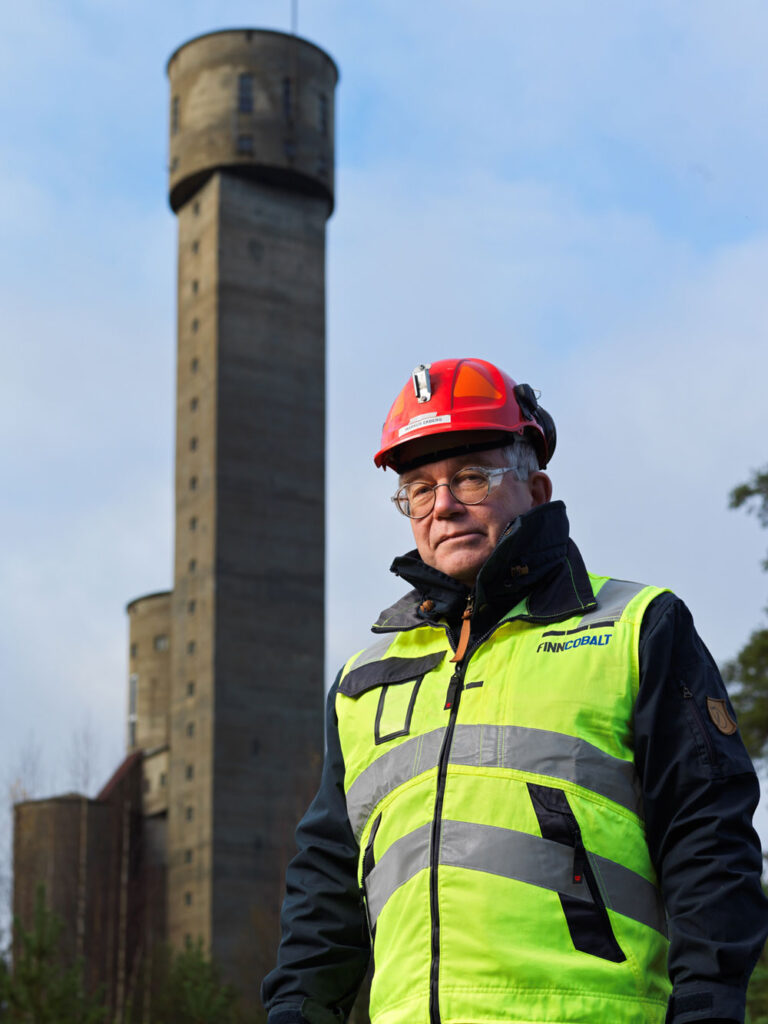 GTK Offering Solutions
Good reputation and previous cooperation as the bases for partnership
GTK Mintec had already carried out mineral processing tests in the area in 2007. According to the CEO of FinnCobalt, geologist Markus Ekberg, the choice of partner was based on the operator's quality, reliability, and location:
"The Hautalampi mine is only a kilometre away from GTK Mintec's pilot plant and research environment. Other service providers can only be found in Canada and Australia. GTK Mintec is also Europe's leading provider of mineral processing tests.
According to Ekberg, positive experiences from previous cooperation were also an important factor:
"I have been using GTK Mintec's services since the 1990s. Using another service provider didn't even cross my mind. I'm also pleased with the way in which expertise has been passed down from one generation to the next", he says.
GTK's experiments confirmed the functionality of the mineral processing method
Mineral processing tests were performed at GTK Mintec's Outokumpu pilot plant. Furthermore, dissolution tests on the 40kg cobalt-nickel concentrate produced in excess were performed at Outotec Oyj's Pori Research Center. The experiments confirmed the efficiency of the mineral processing activities: It was possible to produce cobalt-nickel chemicals from the ore  and cobalt-nickel concentrate found at Hautalampi. In addition, the ore produces high-quality copper concentrate.
GTK Mintec is Europe's leading provider of mineral processing tests.
–Markus Ekberg, CEO, FinnCobalt
Going forward
FinnCobalt's goal is to increase ore reserves for a minimum of ten years. An environmental impact assessment program is currently being carried out in accordance with this. If the project progresses to final implementation, the Hautalampi area will see a new mineral processing plant and, potentially, a cobalt-nickel concentrate leach plant.
New research initiatives in the horizon
According to Ekberg, the use of GTK Mintec's pilot plant and research facilities will be vital for subsequent projects. Furthermore, he is also looking forward to GTK Mintec expanding its services:
"We will definitely be using the pilot plant for future needs. In order to bring our co-operation to the next level, I would like to see GTK Mintec's offering expanding towards the next stages of the process, especially including hydrometallurgical research."