BlueMissionBanos (BMB)
Project research area

Project duration

01.12.2022 - 30.11.2025
Introduction
The Mission Ocean lighthouse BlueMissionBanos inspires, engages and supports stakeholders across the BANOS area in taking positive action to reach the EU Mission: Restore our Ocean and Waters (Mission Ocean) objectives. In particular, we facilitate the development of a sustainable, carbon-neutral, and circular blue economy in the Baltic and North Sea by connecting national, regional, and transnational actors from politics, industry and science, creating a conducive governance model to innovation.
While fostering the transition towards the blue economy, BlueMissionBANOS will also support preventing and eliminating water pollution and protecting and restoring marine and freshwater ecosystems and biodiversity. In the next three years, we will work to reduce governance fragmentation, facilitate evidence-based decision making and foster citizen engagement across the BANOS area. These support actions will increase awareness, showcase opportunities, and inspire stakeholders to actively contribute to the transition and the preservation of the Oceans, Seas and Waters until 2030 and beyond.
To accelerate the transition towards an innovative, circular blue economy, in line with regions' strategic priorities, as defined by their Smart Specialisation Strategies (S3), BlueMissionBANOS will organise regional piloting demonstration arenas where we will engage innovators, business support and training organisations, local stakeholders and any interested parties to accelerate the uptake of innovative solutions in support of Mission Ocean. Furthermore, BlueMissionBanos will develop a consistent monitoring framework to assess progress in achieving carbon neutrality and circularity.
Finally, the BlueMissionBanos web portal will facilitate synergies and match-making between actors working towards achieving the Mission Ocean objectives in the BANOS area, including a catalogue of services, technical expertise and projects that can foster progress, collaboration and knowledge sharing.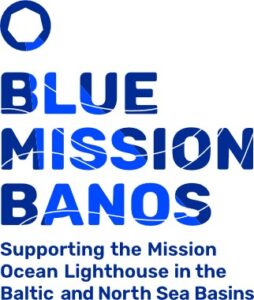 Return to projects