Planning for the Carbon Smart After-Use of Peatlands (Jälkihiili)
Project research area

Project duration

- 31.12.2023
Introduction
Since energy peat extraction has been reducing at a rapid rate, a large number of peat production areas and areas prepared for peat production will be transferred to other uses in the near future. With carbon smart site-specific and regional planning for the after-use of peatlands, the carbon sinks and reserves in the land use sector can be maintained and enhanced. Because the time window for planning for after-use is small, it is important to develop flexible and easy-to-use tools to support planning.
The main objective of the project is to improve the planning for the after-use of peat production areas and to enable optimal site-specific and regional planning for after-uses that efficiently store carbon. The project has two more specific objectives. The first is enabling carbon smart site-specific planning that takes into account the properties of each individual peatland and their surrounding environment. The main result is a tool that enables site-specific planning according to the properties of the peatland. With the tool, landowners can optimise the locations for their land uses according to their own goals, or for example, pro-actively procure land to ensure they can achieve their goals. The second objective is ensuring regional planning for after-use that takes local synergies into account. The result is a road map for the regional management of peatland after-use. The aim is to optimise the use of existing infrastructure and to protect and increase biodiversity by targeting restoration and rewetting plans in areas near nature reserves and recreational areas. The project is part of the Ministry of Agriculture and Forestry's climate measures in the land use sector.
The project is headed by the Geological Survey of Finland with EPV Bioturve Oy and Trevian Hiilinielukiinteistöt I Ky as partners.
Financier: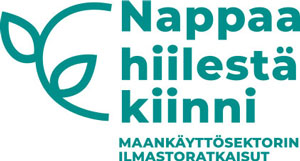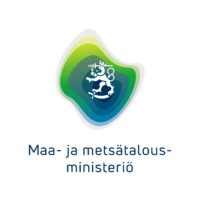 Return to projects