Sustainable and acceptable forest production on peatlands (SUO project)
Project research area

Project duration

01.05.2020 - 31.12.2023

Website
Introduction
The purpose of the project is to develop a new standard to promote the sustainable management and use of peatland forests. In addition to supporting sustainable wood production, the standard is aimed at minimising impacts on the climate and water bodies and at increasing biodiversity. The standard for the sustainable and acceptable management of peatland forests is developed in close cooperation with the forest industry, forest owners and the different groups of peatland users. Adoption of the standard is promoted by organising training for the related operators and by making the standard a part of the new peatland forest competence training.
The project also aims to increase knowledge on the management and use of peatland forests and to develop competence related to them. The project contributes to the achievement of the Government's climate objectives for forestry, as its results help with reducing greenhouse gas emissions, increasing carbon sinks and reserves and with adapting to climate change, while having a positive effect on employment and other environmental factors.
The project also implements the National Forest Strategy 2025 that aims at the active, economically, ecologically, socially and culturally sustainable, and diverse use of forests. The standard developed in the project will provide information for the forestry and environment authorities and supports both planning and supervision. The standard can be used, for example, to assist in the process of granting subsidies in the upcoming Metka 2020 incentive system for sustainable forestry. Parties granting subsidies can use the information produced in the project to prioritise subsidy-related decisions. Operators can integrate the standard into their own planning systems and to use it for sustainable peatland forest management in accordance with their own objectives. The standard can support operators in advising and planning and implementing peatland forest management measures. The standard can also be used when planning water management programmes and guidelines for forestry.
The SUO project is funded by the Ministry of Agriculture and Forestry. It contributes to the objectives of the National Forest Strategy 2025 and to the climate measures in the land use sector. The project is headed by the Natural Resources Institute Finland (Luke) with Tapio Oy, the University of Eastern Finland and the Geological Survey of Finland as partners.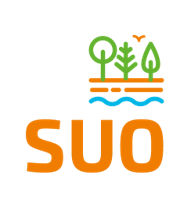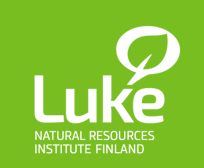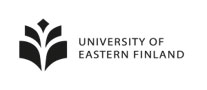 Return to projects